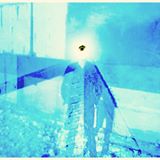 Veering between krautrock edginess and bittersweet pop melancholia, droning medicated tones and noise driven no wave fuzz, The Oscillation recalls the kosmische musik of Neu! and Tangerine Dream interpreted with an eye on Pil's dubbed out punk funk, Miles Davis' experimentalism and Spacemen 3's strung out blues rock.
Beginning in 2008 as the solo project of Demian Castellanos, when DC Recordings released the debut "Out Of Phase", The Oscillation quickly expanded into a formidable live force. The enlarged ensemble has featured numerous different musicians plus the live visual manipulations of film maker Julian Hand. Now, almost eight years and several hundred live shows later, the band return with two new albums in 2018, that veer between kosmische drone-scape and powerful psych-tinged rock n roll.
"A vast shiny beast of hypnotic, gig-shaking rhythms and riffs" MOJO
"This really shouldn't work, but its fantastic…" The Guardian.
"In a related story my cat just became a mother of five." Lowdown.
"A shimmering, shoe gazing, underground classic" DJ Magazine
"Hello new addiction" Vice Magazine.
Listen to "Truth In Reverse' taken from Monographic:
Press for Monographic:
Clash Music "An absolute piledriver" http://clashmusic.com/news/premiere-the-oscillation-truth-in-reverse
Hartzine "leur meilleur album à ce jour" http://www.hartzine.com/oscillation-monographic/
Q Magazine **** "A worthy soundtrack for mood elevation, brain scrambling and waiting for the final Big Crunch/Rip/Bounce of the universe"
The drone "Quel exutoire mes corbeaux!!" http://www.the-drone.com/magazine/the-oscillation-monographic/
http://www.the-drone.com/magazine/les-entrailles-de-l-enfer-peuvent-s-ouvrir-the-oscillation-sortent-bientôt-un-nouvel-album/
Tiny Mixtapes http://www.tinymixtapes.com/chocolate-grinder/listen-oscillation-truth-reverse
WRSZW http://wrszw.net/the-oscillation-truth-in-reverse/
Keep the neighbours up http://wekeeptheneighborsup.blogspot.fr/2016/01/the-oscillation-monographic-hands-in.html?m=1
Aural Aggravation http://auralaggravation.com/2016/02/16/listen-lonely-people-by-the-oscillation/
Backseat Mafia  http://www.backseatmafia.com/2016/01/21/psych-insight-album-review-monographic-by-the-oscillation/
We Keep the Neighbours Up http://wekeeptheneighborsup.blogspot.fr/2016/01/the-oscillation-monographic-hands-in.html?m=1
Magic RPM "les Anglais jouent de plus en plus la carte de la radicalité, lâchant la pédale pour aller droit dans le mûr du son."
Watch Oscillation videos by Julian Hand:
Oscillation Live Shows 2016
30/01/2016
THE OSCILLATION
One Of A Million Festival
Baden
CH
19/02/2016
THE OSCILLATION
Stellar Swamp @ Atelier210
Brussels
BE
04/03/2016
THE OSCILLATION
Le Baraka
Clermont-Ferrand
FR
05/03/2016
THE OSCILLATION
CCM John Lennon
Limoges
FR
09/03/2016
THE OSCILLATION
The Lexington
London
UK
16/03/2016
THE OSCILLATION
Sonic
Lyon
FR
17/03/2016
THE OSCILLATION
Le Café Olive
Nimes
FR
18/03/2016
THE OSCILLATION
Le Réseau
Nancy
FR
19/03/2016
THE OSCILLATION
La Maroquinerie
Paris
FR
20/03/2016
THE OSCILLATION
Kulturrampe
Krefeld
DE
22/03/2016
THE OSCILLATION
Bassy
Berlin
DE
23/03/2016
THE OSCILLATION
007
Prague
CZ
24/03/2016
THE OSCILLATION
A38
Budapest
HU
25/03/2016
THE OSCILLATION
Rhiz
Vienna
AT
26/03/2016
THE OSCILLATION
PMK
Innsbruck
AT
27/03/2016
THE OSCILLATION
No Smoking
Strasbourg
FR
02/04/2016
THE OSCILLATION
PZZLE #2 à la Maison Folie de Moulins
Lille
FR
09/04/2016
THE OSCILLATION
Treibhaus
Luzern
CH
11/04/2016
THE OSCILLATION
Boschbar
Zurich
CH
12/04/2016
THE OSCILLATION
Kraftfeld
Winterhur
CH
13/04/2016
THE OSCILLATION
Bad Bonn
Dudigen
CH
14/04/2016
THE OSCILLATION
Le Bourg
Lausanne
CH
29/04/2016
THE OSCILLATION
The Lofthouse
Nottingham
UK
30/04/2016
THE OSCILLATION
Gullivers
Manchester
UK
07/05/2016
THE OSCILLATION
The Brewhouse
London
UK
21/05/2016
THE OSCILLATION
Sonore Festival – Run ar Puns
Chateaulin
FR
04/06/2016
THE OSCILLATION
The Golden Lion
Todmorden
UK
10/06/2016
THE OSCILLATION
Psych Lab
Eindhoven
NL
14/08/2016
THE OSCILLATION
Yellowstock Festival
Geel
BE