GILBERT ARTMAN & ETIENNE JAUMET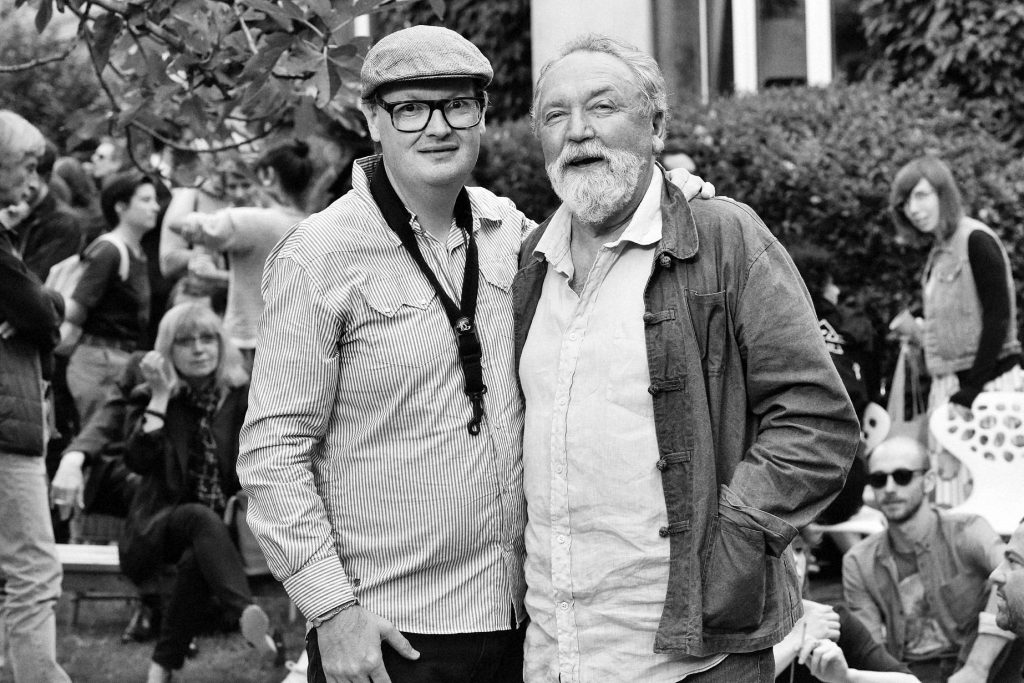 Gilbert Artman (bass clarinet, drums, synths), one of the great names of the French underground of the 70s with Lard Free and Urban Sax has recenlty recorded an album with Etienne Jaumet (a member of Zombie Zombie and a solo recording artist) on keyboards and sax.
The album will be out on B-Sides Recods in September 2019.
Artman and Jaumet played their first show together, in a secret place in Paris called "Les Concerts dans les Jardins de Simone" for a very happy few.
Photo by Philippe Lebruman.
Booking by pascal [a] julietippex.com