BBmix Festival is back!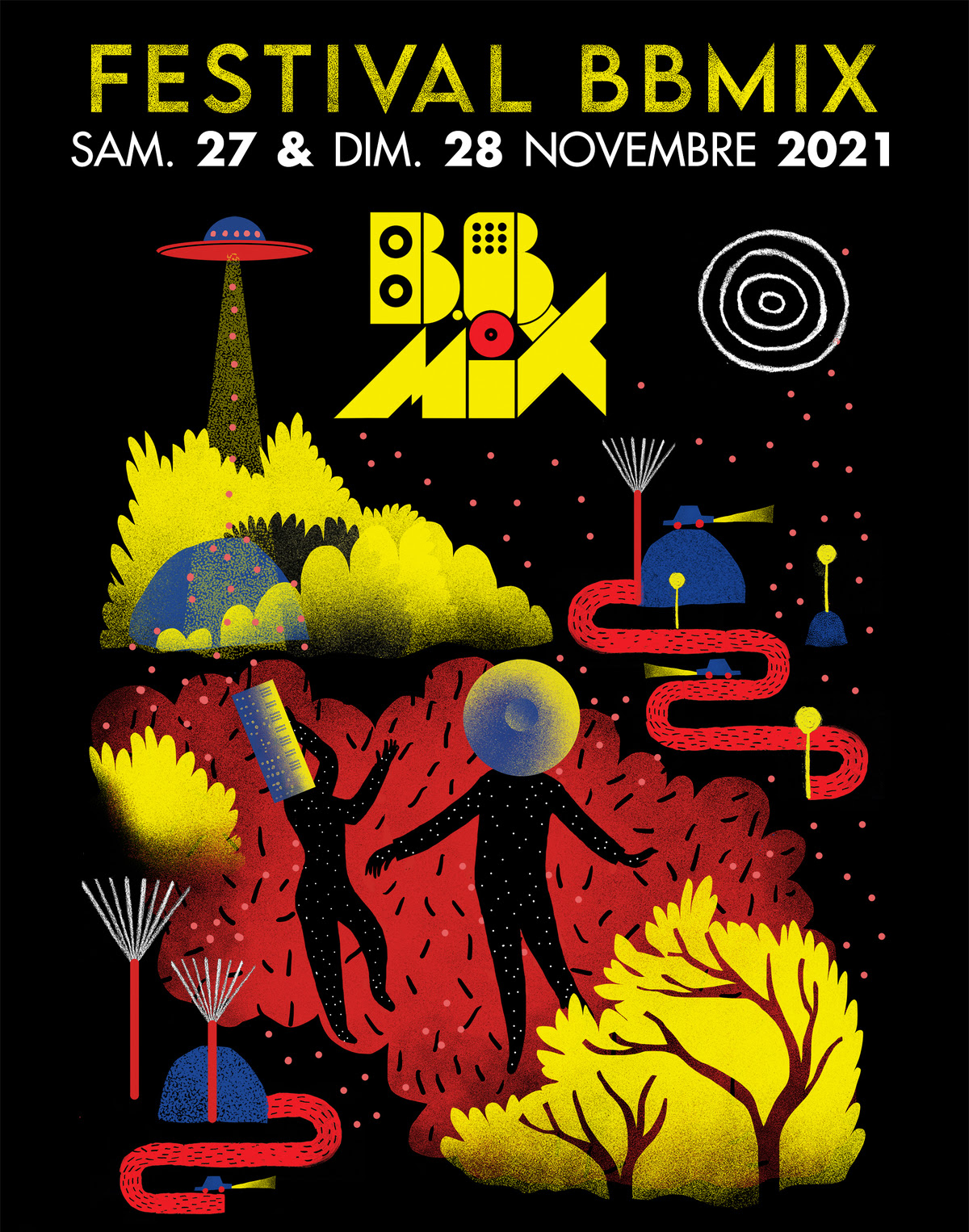 After a year's break, BBmix Festival is back and follows its musical explorations with a 16th edition at the Carré Belle-Feuille in Boulogne Billancourt.
With the live version of the Krautrock classic Faust IV, Rhys Chatham's Electric Guitar Orchestra, Aksak Maboul, In C Pour 11 Oscillateurs et 53 Formes, Ensemble Nist-Nah, Chocolat Billy, Valentina Magaletti Plays The Batterie Fragile and the experimental film programme for children Experiment 120. This year, the visual was created by illustrator Soia So.
Listen to the programmation with the BBmix 2021 playlist !
You can already buy tickets!