TIPPEX TOPS / 2021 PLAYLISTS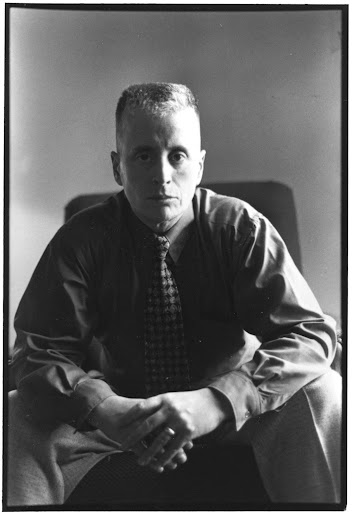 CONSTANCE
Favourite Albums:
Figures – Aksak Maboul [Ecouter], Technø-Primitiv – Chris & Cosey [Ecouter], Potion Vadrouille – Attention Le Tapis Prend Feu [Ecouter], Loin-Près – Arielle Tombale [Ecouter], Invitation – Alexis Lumière [Ecouter], Starpeace – Yoko Ono [Ecouter]
Video clip discoveries:
Turtle Dreams, produced for WGBH-TV, originally aired September 2, 1983. Shot by Ping Chong. Composed by Meredith Monk, performed by Meredith Monk and her Vocal Ensemble. [Regarder] You Could Be More Than You Are, Saada Bonaire (1984) [Regarder]
Podcast:
Cerno, l'anti-enquête (Julien Cernobori)
Les Bandes de Jeunes sont éternels (LSD, Perrine Kervran) [Ecouter]
Books:
Le Détour (Luce D'Eramo), Le Sel de la Vie (Françoise Héritier), Les Argonautes (Maggie Nelson), L'Empreinte (Alexandria Marzano-Lesnevich), Les Goulags de la démocratie: Réflexions et entretiens (Angela Davis), Stone Butch Blues (Leslie Feinberg), Art Sex Music (Cosey Fanni Tutti)
Visual Artists
Lisa Mouchet, Marion Cezaro, Pia-Mélissa Laroche, Maitre Selecto, Angela Dalinger, Atelier Mc Lane, Adriana Lozano, Tara Booth…
Show:
Aksak Maboul au festival BBMIX le 28 novembre 2021
Arielle Tombale & Saintes à La Tête de Chou le 4 novembre 2021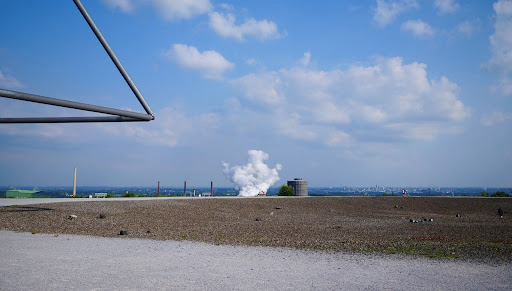 MARIE-PIERRE
Carte Blanche to Ben Russell, Vidéodrome 2, Marseille
Großes Kino, Kleines Kino / Abbas Kiarostami, Arsenal, Berlin
Festival BBmix, Boulogne-Billancourt – it was so good to have the festival to happen again
Tristan Perich / Infinity Gradient, Musica, Strasbourg
Jean-Christophe Roelens / Prométhée, Le Poème du Feu, L'Endroit éditions
Aksak Maboul (Figures) / Ute Aurand / Don Quixote / Laura Vazquez
with thoughts for Ghédalia Tazartès and my father.
Photo: Marie-Pierre Bonniol, Bottrop (from Aussichtspunkte, 2021)
PASCAL
Miss them: Ghédalia Tazartès, Patrice Budzinski, Jean-Pierre Bacri, Vincent Denis, Frank Bangay, Pat Fish, Dee Pop
Films:
The Velvet Underground – Todd Haynes
Summer of Soul – Questlove
The Father – Florian Zeller
Concerts:
Maya Dunietz joue Emahoy Tsegué-Maryam Guèbrou, 21 juillet, jardin de la Fondation Cartier, Paris
Emmanuelle Parrenin & Guests, 18 septembre, dans le Jardin de Simone, Paris.
Albums:
Promises, Floating Point & Pharoah Sanders
Two Men in a Boat, Rhys Chatham & Ghédalia Tazartès
Intimate Immensity, Tomaga
Jours de grève, Parrenin-Weinrich
More Feedbacks, Dominique Grimaud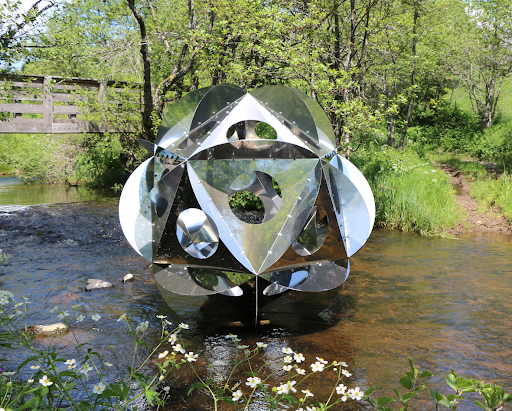 POLLEN, Marion Orel, Egliseneuve d'Entraigues, 2021
MARION
Listen to Oh yeah baby! IX here
And:
Hyperactive Leslie @ La Dynamo
Etienne Jaumet & Fabrizio Rat @ La Dynamo and @ Piano Day here (especially Visione Pop)
Emmanuelle Parrenin & Guest @ Le Jardin de Simone, Paris
Ensemble Nist-Nah / Faust IV Live! @ BBmix
Avec Bas Jan Ader, Thomas Giraud, Éditions La Contre Allée
Georgia O'Keeffe @ Centre Pompidou
The documentary Sisters with transistors, Lisa Rovner – watch here
Les maquettes astronomiques de Jean Painlevé et A.P. Dufour here
Francis Bebey about the pygmy flute here
And the exhibition of my sculpture Pollen in the middle of nature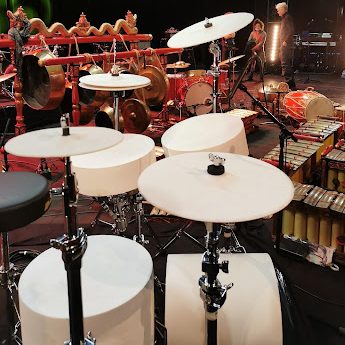 Yves Chaudouët's Batterie fragile in front of Will Guthrie & Ensemble Nist Nah's Gamelan @ BBMIX 2021
NICO
Few 2021 favorites:
Ena Tefariki LP, comp (Radio Martiko)
Police du Groove "on en veut", Bandcamp (Cocktail Pueblo)
Will Guthrie "People pleasure pt.II" (Kythibong)
Tanz Mein Herz "Quattro" LP (Standard in-fi)
Elg "Dans le salon du nous" LP (Vlek)
Jean-Baptiste Geoffroy K7s (Dinzu artefacts & Falt rds)
Tomaga "Intimate immensity" LP (Hands in the Dark)
Avvitagalli K7 (Music à la Coque)
Maxine Funke "Seance" LP (A colourful storm)
Marauder "puissance 4" LP (autoprod)
Papiro "La Finestra Dentata" LP (Marionette)
Razen "Blue Rot" LP (Hands in the Dark)
Persona "Som" LP, Re (Black sweat rds)
Johann Mazé & Jihem Rita "Autre brousse" K7 (Da! heard it rds)
Regis Victor "Marathome" K7 (Le Vilain Chien)
Powerdove " Machination" LP (Murailles Music)
Spasmes du hasard LP, Comp (SDZ)
Brannten Schnüre "Erinnerungen An Gesichter" LP, Re (Quirlschlängle)
Musica Mosaica "Aταραξία Kαταστροφή" 7″ (Lexi disques)
Froid Dub "An iceberg crusing the Jamaican coastline" 12″ (Delodio)
+ obvious UJNSQ ones
Rachel Langlais "Dothe" LP (UJNSQ rds)
In C pour 11 oscillateurs et 53 formes LP (UJNSQ rds)
I N S T I T U T R I C E "Cohortes" LP (UJNSQ rds)
La Pompadour K7, Comp (UJSNQ rds)
+ great inspiring mixes
Lexi's Slot W/ Musica Mosaica @ Kiosk Radio 12.06.2021 (soundcloud)
Time is away "Ballads" K7 (A colourful storm)
TEA
Live:
L'Rain, Saint Ghetto Festival, Bern (CH)
Finlay Shakespeare, Fluc, Vienna (AT)
Faust perform Faust IV, Next festival, Bratislava (SK)
Exhibitions:
Meret Oppenheim, Mon exposition (retrospective) at Kunstmuseum Bern (CH)
Movies:
The Velvet Underground (doc) by Todd Haynes
Books:
Organic Music Societies (Blank Forms), Peter Brötzmann – Along The Way (CorbettvsDempsey/Trost/Wolke)
Best find at a flea market:
Jungle Fever (book) by Jean-Paul Goude for 5$!!
Favorite releases:
Moin – Moot! (AD 93)
L'Rain – Fatigue (Mexican Summer)
CZN – Commutator (Offen Music)
Joy Orbison – still slipping vol.1 (XL Recs)
Wolfgang Tillmans – Moon in Earthlight (Fragile)
Ditterich Von Euler Donnersperg – Weisheit Aus Des Kindes Mund Tut Uns Stets Die Wahrheit Kund
Curd Duca – Waves 2 (Magazine)
Niagara – 1807: Músicas Retiradas Dos CDRs (Discrepant)
Irreversible Entanglements – Open the Gates (International Anthem)
Nina Harker – Nina Harker
Jeff Parker – Forfolks (International Anthem)
Kiki Moorse & Andreas Reihse – BADFRENCH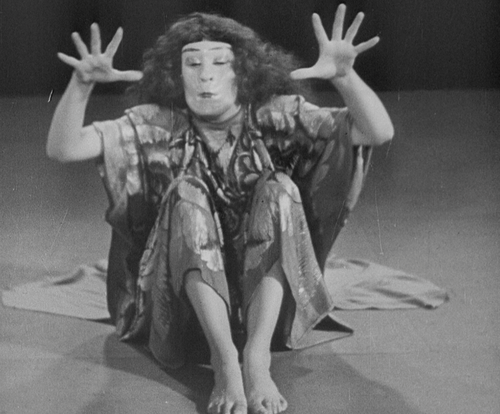 Mary Wigman Hexentanz (1929)   
AMBRE
William Morris News From Nowhere
Alex Mar Witches of America
George Eliot Middlemarch
Johann Chapoutot Libres d'obéir: le management, du nazisme à aujourd'hui.
Mary Wigman's Hexentanz and Tony Oursler's installation at Musée d'Art de Nantes
Watching Cassavette's A Woman Under The Influence (again!) to go through a year that turned out to be tougher than the previous one.
Zinc & Copper @ HKW, Berlin
Jérôme Noetinger & Lionel Fernandez @ Les Instants Chavirés, Montreuil
Dolpo @ Le 3 Pièces, Rouen