IMAGES OF GOO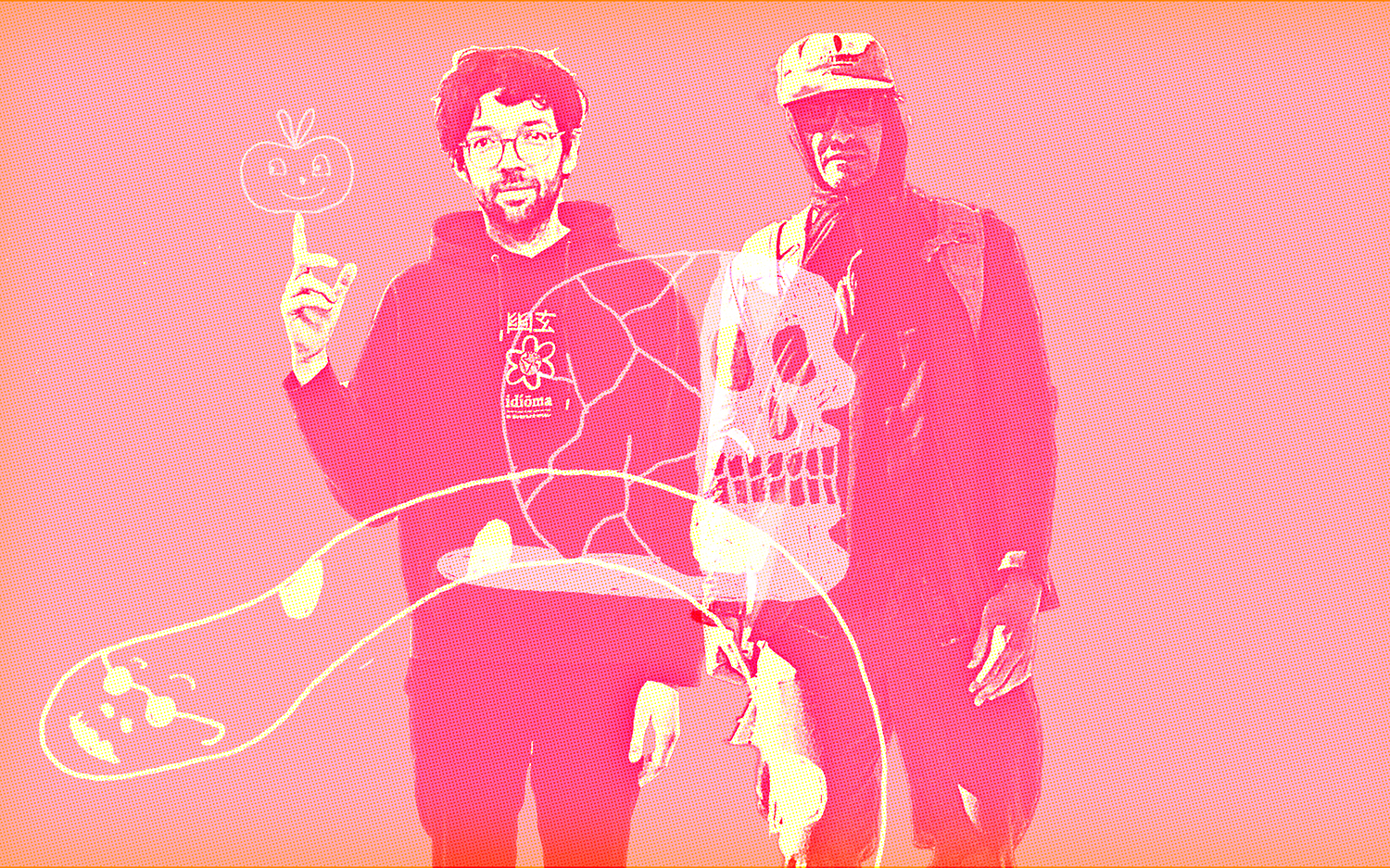 Images Of Goo is what Munich sound bricolageurs Leo Hopfinger aka LeRoy (head of Das Hobos, H, Spiritual Emojis and others) and Cico Beck aka Joasihno (active member of The Notwist, Aloa Input, Spirit Fest and others) call their first musical dialogue in album format.
It is equally a dialogue with the elements of their sonic repertoire of echo variations and sonic shadows from the percussive instrument box. In their sum, a Wunderkammer of a panaudic, which can be approached and departed in six tracks per side.
There we pass a fuzzy factory flow music of sound tiles and find ourselves in the next station in a game of pot banging and gong shower with firecrackers and other sound explosions. Tinpan tinkertoy and sparkler warehouse become an offbeat downbeat of sound loops, and already we imagine ourselves amid the hammering and pounding of a magic sound forge at the center of the earth, which may be the center of a distant galaxy.
On side two, we enter a dripstone cave boogaloo ("Let's start tripping") and it drips candle wax from a vocoder space-age melody, emoting and coagulating into a Morse-coding cumbia chant. Wax music this is – music that grows out of itself, even if by the means of tape and collage.
At the end there is a music snake, which, having become snake music itself, disappears in front of our ears with a swing. And maybe this is the beginning …
Booking: nico@julietippex.com