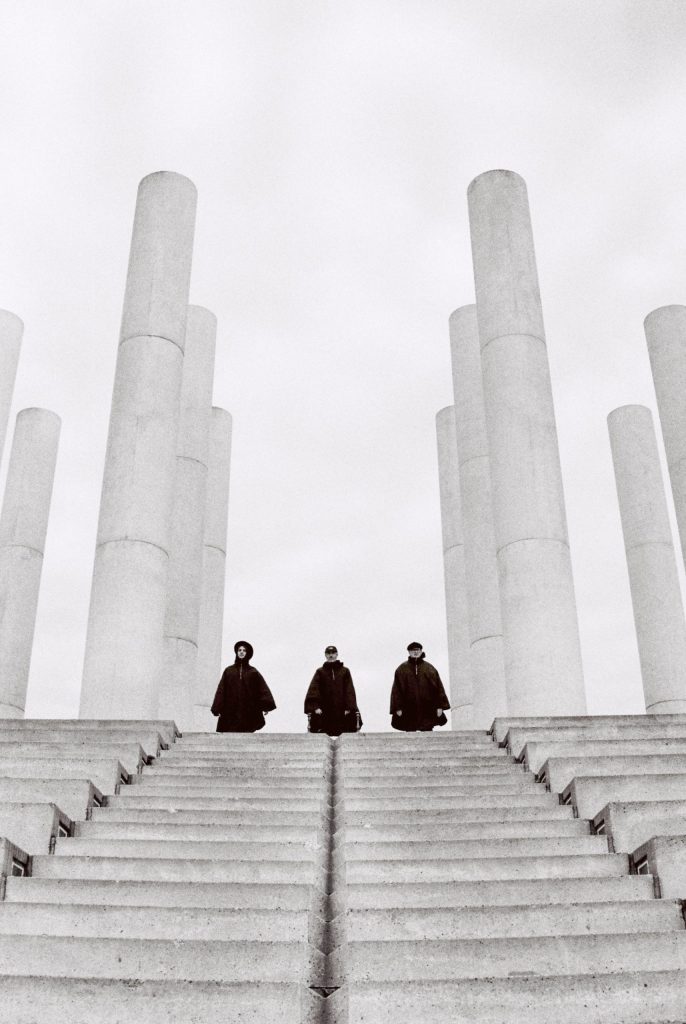 CLICK HERE FOR ZOMBIE ZOMBIE'S NEXT SHOWS
"I feel good every time I hear Zombie Zombie" – Iggy Pop on BBC6
"I know this French band that is pretty good. They're called Zombie Zombie." – John Carpenter
"Never anything other than engrossing" – The Guardian
"Superhuman powers at work" – Q
"Carefully controlled derangement" – Mojo
Zombie Zombie
, the French trio, featuring Etienne Jaumet on analog synths, Cosmic Neman and Doc Schoenberg, both on drums and percussion, is back with an exciting new album, "VAE VOBIS" out March 2022 on Born Bad Records. THEY SING IN LATIN!!
The band goes back to 2007 and their first album "A Land for Renegades". In 2010 their album "Zombie Zombie plays John Carpenter", which saw them solely tackle the works of film score composer John Carpenter in new and different ways was a big success.
Since then they released the albums "Rituels d'un Nouveau Monde" and "Livity", recorded a cover of Sun Ra's 'Rocket #9' (that was strangely sampled by Lady Gaga (!), wrote several film soundtracks, collaborated with a circus company ("Slow Futur") and performed for a whole week at the Venise Biennale in Xavier Veilhan's installation.
Watch here a Live video.
---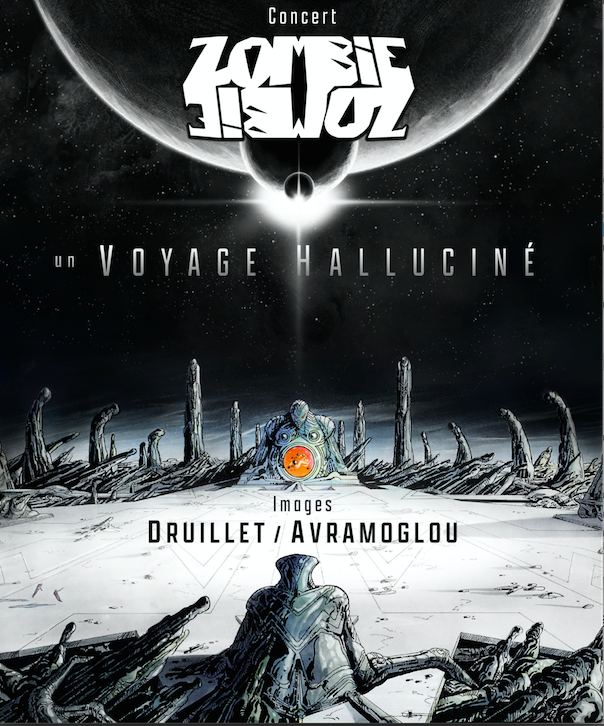 New project: ZOMBIE ZOMBIE UN VOYAGE HALUCINÉ (A HALUCINED JOURNEY)
Featuring the 3 Zombies + 3 female singers, visuals by Dimitri Avramoglou with images by the legendary Philippe Druillet, psychedelic analog light show by François "Whizz" Decourbe. Watch a video.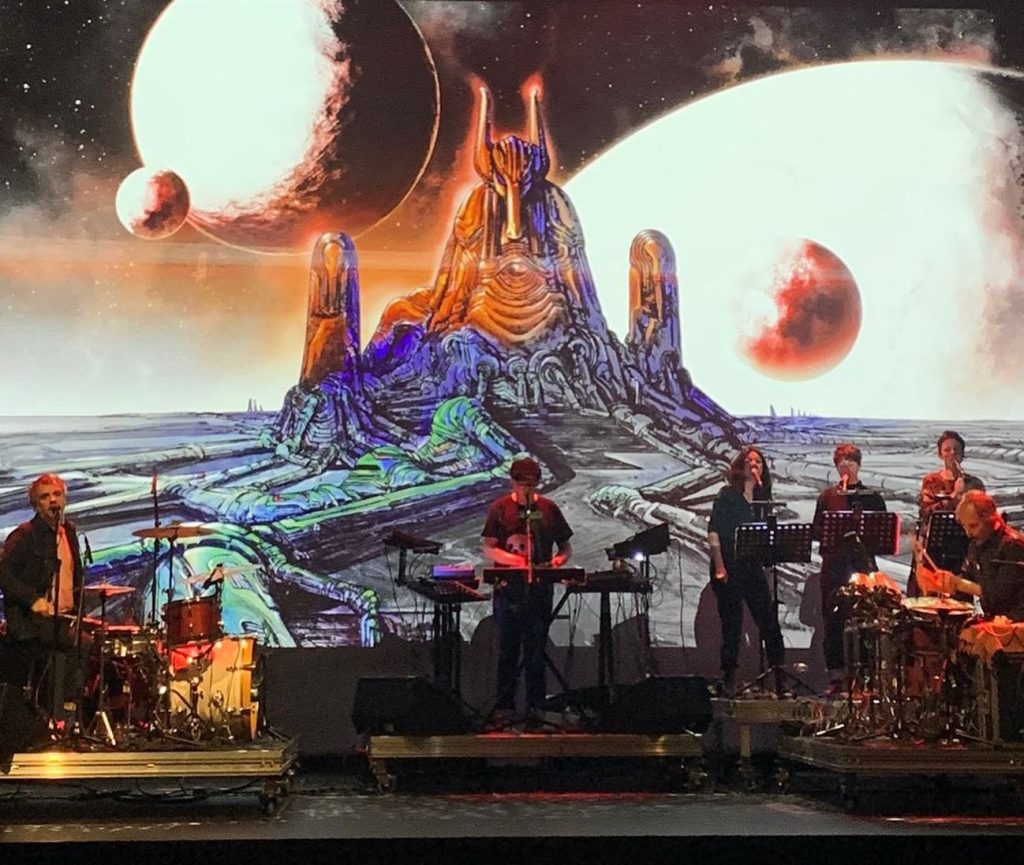 Ce projet est soutenu par
le CNM, L'Antipode Rennes, La Cité musicale-Metz et la Philharmonie de Paris

.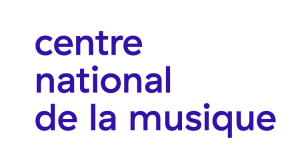 —————————-
Contact booking Europe/UK : pascal@julietippex.com
F
—————————-
Press
"As expected ZOMBIE ZOMBIE were ridiculously good at The Lexington last night, one of the best bands that I've ever seen. They never disappoint. Absolute mind bending synth work." 
*************************************************************
VIDEO:
Watch a nice live video at Mr Wong, Brussels, 2013
In 2016, at festival Villette Sonique in Paris and at Levitation France in 2022, Zombie Zombie played with their hero Sonic Boom and they even played a song by Spacemen 3:
DISCOGRAPHY: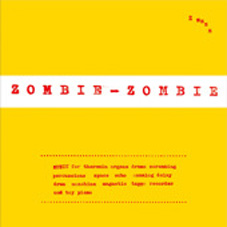 "Zombie Zombie" (EP / 6 tracks)
Boomboomtchak Records, 2006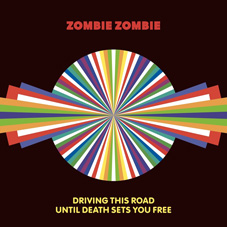 "Driving this Road until Death sets you free" (EP / 2 tracks)
Versatile Records, 2007 – VER053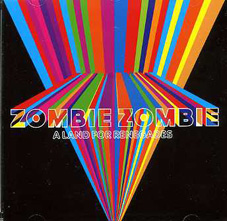 "A Land for Renegades" (LP / CD)
Versatile Records, 2007 – VERLP019 / CD019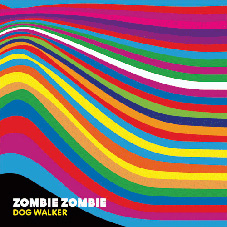 "Dog Walker" (EP 3 tracks)
Versatile Records, 2008 – VER061


"Zombie Zombie plays John Carpenter" (LP / CD / 6 tracks)
Versatile Records, 2010 – VER069CD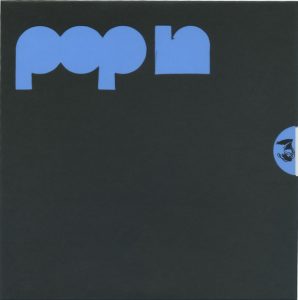 "Nothing to Say/DreamBaby Dream" (single)
Pop In, 2011 – PIROO3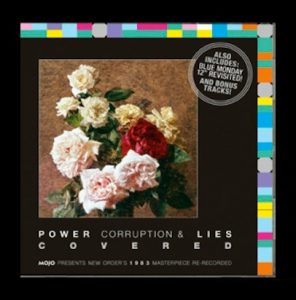 January 2012: Zombie Zombie are one of the artists selected by Mojo to cover one of the songs of New Order's Power, Corruption & Lies. ZZ recorded The Beach, which is already the instrumental version of the huge classic hit "Blue Monday".

"Rocket Numer 9" incl Gesaffelstein & Joakim remixes (EP, 4 tracks)
Versatile Records, Out vinyl & digital July 16th 2012 – VER079

New Album "Rituels d'un Nouveau Monde" (LP / CD) October 2012 (Versatile) VERCD026

The Beach (New Order cover) An exclusive free gift for ITunes pre order of  "Rituels D'un Nouveau Monde".

Single The Beach (New order cover) / "Illuminations (DJ Sotofett's 7 inch Mix)/ , 7″, limited serie, design by Julien Langendorff. November 2013.

Single, "Illuminations" VERCD026 , EP 3 tracks, January 2013

Loubia Hamra original movie soundtrack, LP, VER090, March 2014

Slow Futur, double LP, CD & digital, April 2016
Irréprochable, original movie soundtrack, July 2016, digital only.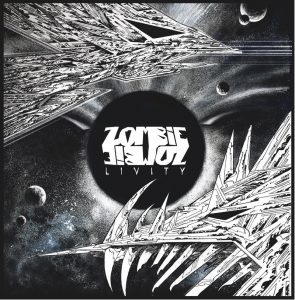 Livity, Versatile, LP + single, CD, October 2017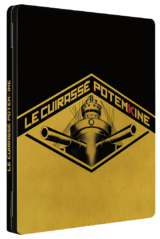 Le Cuirassé Potemkine, original soundtrack, DVD (Potemkine, 2018)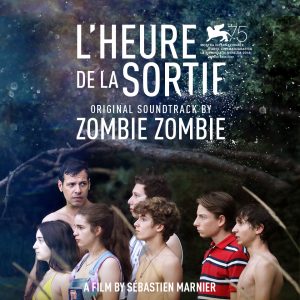 L'Heure de la sortie Soundtrack, LP, January 2019

L'Heure de la sortie + Irréprochable Soundtracks, CD, March 2019
Vae Vobis, LP, CD, Born Bad Records, March 2022
LINKS:
Some of the band's collaborations with Alan Howarth , and with Sonny Simmons ,
Zombie Zombie's POTEMKINE project
Etienne Jaumet's other projects
FUN STUFF?
Zombie Zombie and Etienne Jaumet's music were played at the Paco Rabanne's Spring/Summer 2013 défilé at Grand Palais, Paris on 2nd October 2012 and again, for Louis Vuitton in 2016 in Rio.
Catherine Deneuve said "J'adoooore Zombie Zombie" – thanks Cat.