A new project with Ernie Brooks, Matt Mottel and Steve Shelley touring in February !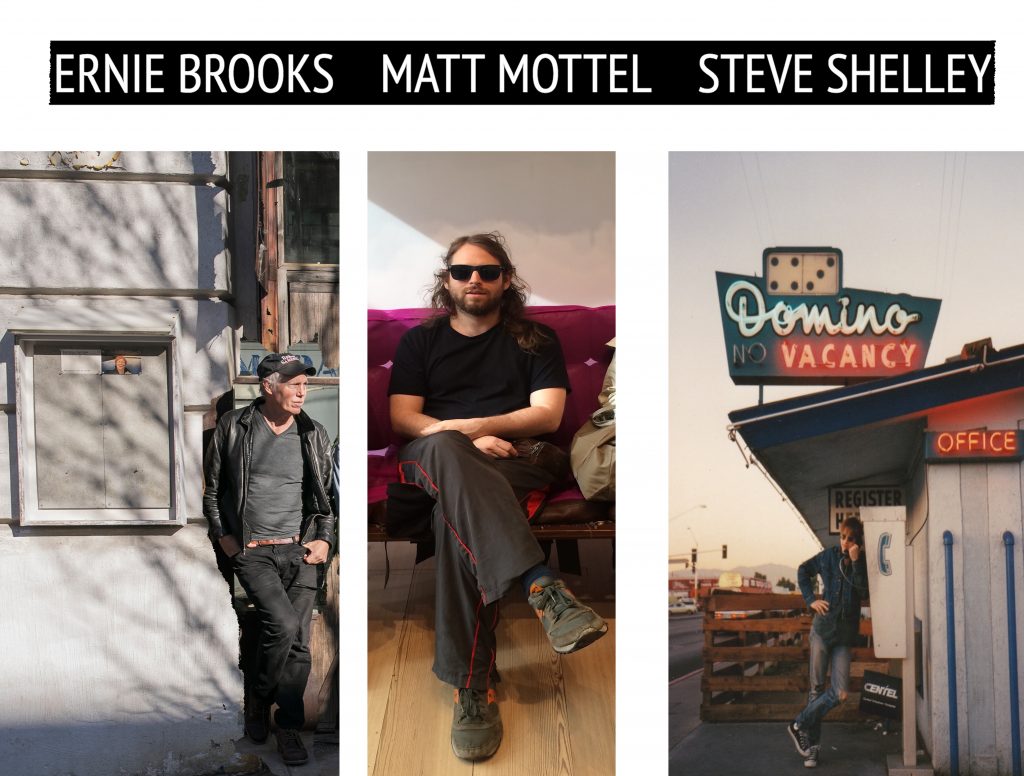 Playing new music, written together and possibly a few surprises by The Modern Lovers, Sonic Youth, and Arthur Russell, Ernie Brooks, Matt Mottel and Steve Shelley head to Europe on their debut tour and first-ever live shows ! Don't miss them !
Ernie Brooks (bass, vocals)
Ernie Brooks, a member of the original Modern Lovers, recorded songs that are still being played by DJ's all around the world every night. Ernie collaborated for many years with cellist/composer Arthur Russell, and seamlessly entwined his bass sinew with Rhys Chatham and Glenn Branca's massed guitars. He's toured and cut vinyl with Elliott Murphy, David Johansen, Chris Spedding, Gary Lucas, Jerry Harrison, Peter Zummo, Joyce Bowden, Jonathan Kane, and Jean-Francois Pauvros.
Matt Mottel (keytar, vocals)
Keytarist Matt Mottel a native New Yorker, has been part of the experimental underground since 1997, hanging around the NYC clubs since he was 16.
The co-founder, of NYC confusion unit Talibam!, his synthesizer sonics are contempo delusion of fuzz, phase, moan and snarl. He has also performed in Platinum Vision, CSC Funk Band, Alien Whale, and with choreographer Karole Armitage and Fluxist artist Yasunao Tone.
Steve Shelley (drums)
Steve Shelley is best known as the drummer of Sonic Youth. He currently records and tours with Thurston Moore, Sun Kil Moon, Spectre Folk and Riviera Gaz (based in Sao Paulo, Brazil). Through the years he has recorded and/or toured with Yasmine Hamdan, Howe Gelb, Townes Van Zandt, Hallogallo 2010 (with Neu's Michael Rother), Cat Power, Disappears, Emma Tricca, Lee Ranaldo and The Dust and many others as a session musician.
01/02 Brussels – Atelier Claus w/ Farida Amadou
02/02 Amsterdam – Occii
03/02 Utrecht – DB's
04/02 Berlin – Arkaoda
05/02 Hamburg – Hafenklang
06/02 Moers – Die Röhre
07/02 Darmstadt – 806qm
08/02 Antwerp – Het Bos
09/02 Den Haag – GrauZone Festival
10/02 Kortrijk – Pand.a
Booking > Etienne AT julietippex.com