TIPPEX TOPS / 2020 PLAYLISTS

CONSTANCE
2020 Playlist:
Paul – Synthenphall, Remember Hi-Fi – Artificial Organs, Te Vas A Morir – Línea Vienesa, Scribble – Mother of Pearl, Whadya Want? – Inside Out, L'Affreuse – Nina Harker, SUPER (Salut Brioche cover) – Super Crayon, Capybara – Miharu Koshi and Haruomi Hosono, Ca commence par – Kate NV
Aishu No Melody (The Setting Sun In Africa) – Picky Picnic, Casse-tête Jungle – Les Espions
Podcast: Ou peut-être une nuit – Louie Media
Books:
Frankie Addams (Carson Mc Cullers), Le Coeur est un chasseur solitaire (Carson Mc Cullers), Les Inséparables (Simone de Beauvoir), Betty (Tiffany McDaniel), Jane Eyre (Charlotte Brontë), Féminismes Islamiques (Zahra Ali), La Pensée straight (Monique Wittig), Le Tombeau d'Olivier (Alain Badiou)
Movie:
L'une chante, l'autre pas (Agnès Varda), Portrait d'une paresseuse (Chantal Akerman), Delphine et Carole, Insoumuses (Callisto McNulty), Les Ailes de l'espoir (Werner Herzog)
Fanzine: Ventoline #1
Show: The Raincoats, Centre Pompidou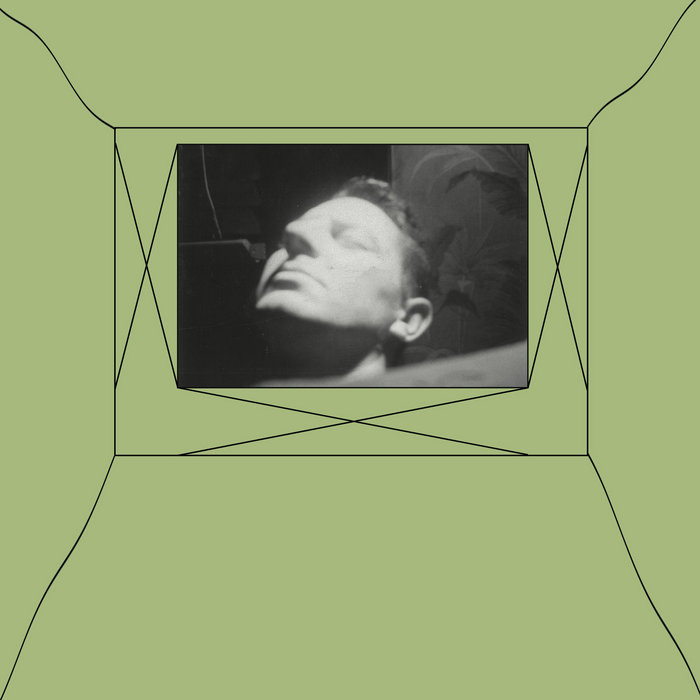 MARIE-PIERRE
GES – Anthology of American pop music (Faitiche, 2020)
Khaki Blazer – Content With The Hole You Fill in (Sun Ark, 2020)
Conrad Schnitzler / Dompteur Mooner ‎– Rare Tracks 1979-1982 Re-Edite (Erkrankung Durch Musique, 2008)
Material – Memory Serve (Celluloid, 1981)
Hervé le Tellier – L'Anomalie (Gallimard, 2020)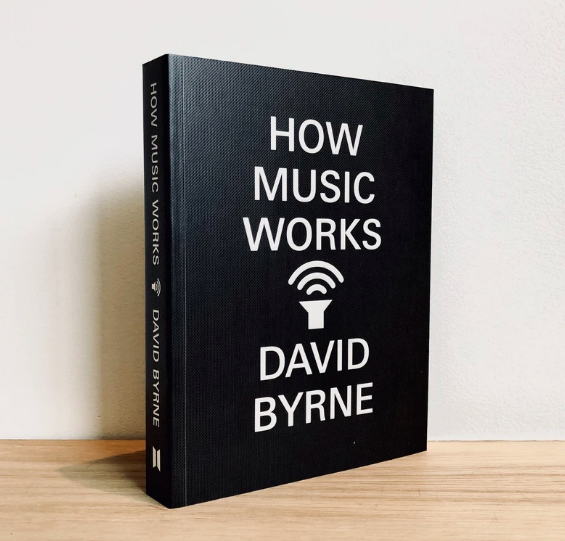 PASCAL
Albums: Arandel : InBach, Ben Shemie : A Single Point of Light, Le Chevalier de Rinchy : Espace Reggae Révolution, Flore : Rituals, Sonic Boom : All Things Being Equal, Sutja Gutierrez : Phylax Society, Mocke : Parle Grand Canard, Praed Orchestra! : Live In Sharjah, The Microphones: Microphones in 2020, Bob Dylan : Murder Most Foul.
Book: How Music Works – David Byrne.
Film: Les fromages automobiles – Méliès.
Shows: The Raincoats, Centre Pompidou, Paris; Ben Shemie and Cosmic Neman, cinemix "Man with a Camera", Cinémathèque Française, Paris; Etienne Jaumet and Ben Shemie, Petit Bain, Paris; Arandel, La Grange à Musique, Creil.
Remembering: Tom Relleen, Andy Gill, Genesis P Orridge, McCoy Tyner, Tony Allen, Simeon Coxe, Dominique Ponty, Ken Brake, Richard Moxham, Judy Taylor.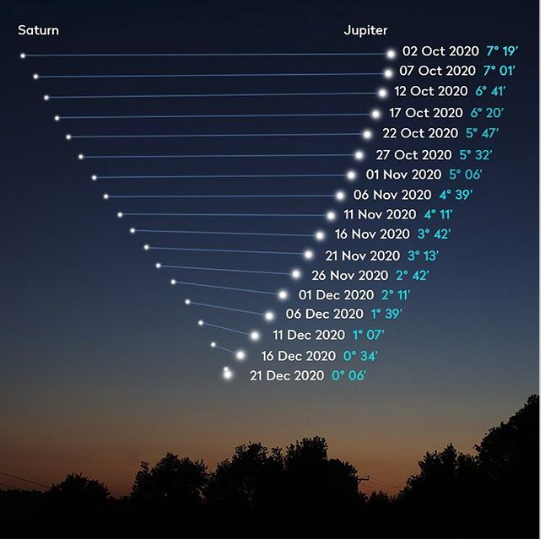 Le baiser de Noël
MARION
Listen to the 2020 playlist Oh Yeah Baby! VIII here
Shows:
The Raincoats @ Centre Georges Pompidou, Paris
Festival Variation @ L'Ile d'Yeu
Arandel @ La Grange à Musique, Creil
Rowland S howard @ La Maroquinerie, Paris
From home:
AWARE Archives of Women Artists, Research and Exhibitions
Cycle Où l'art a-t-il lieu? – Christian Bernard
Signs and Wonders "Théorie de l'art moderne / Théorème de l'art maudit" – Guillaume Desanges
Dernières nouvelles de l'univers – André Brahic
And:
Le baiser de Noël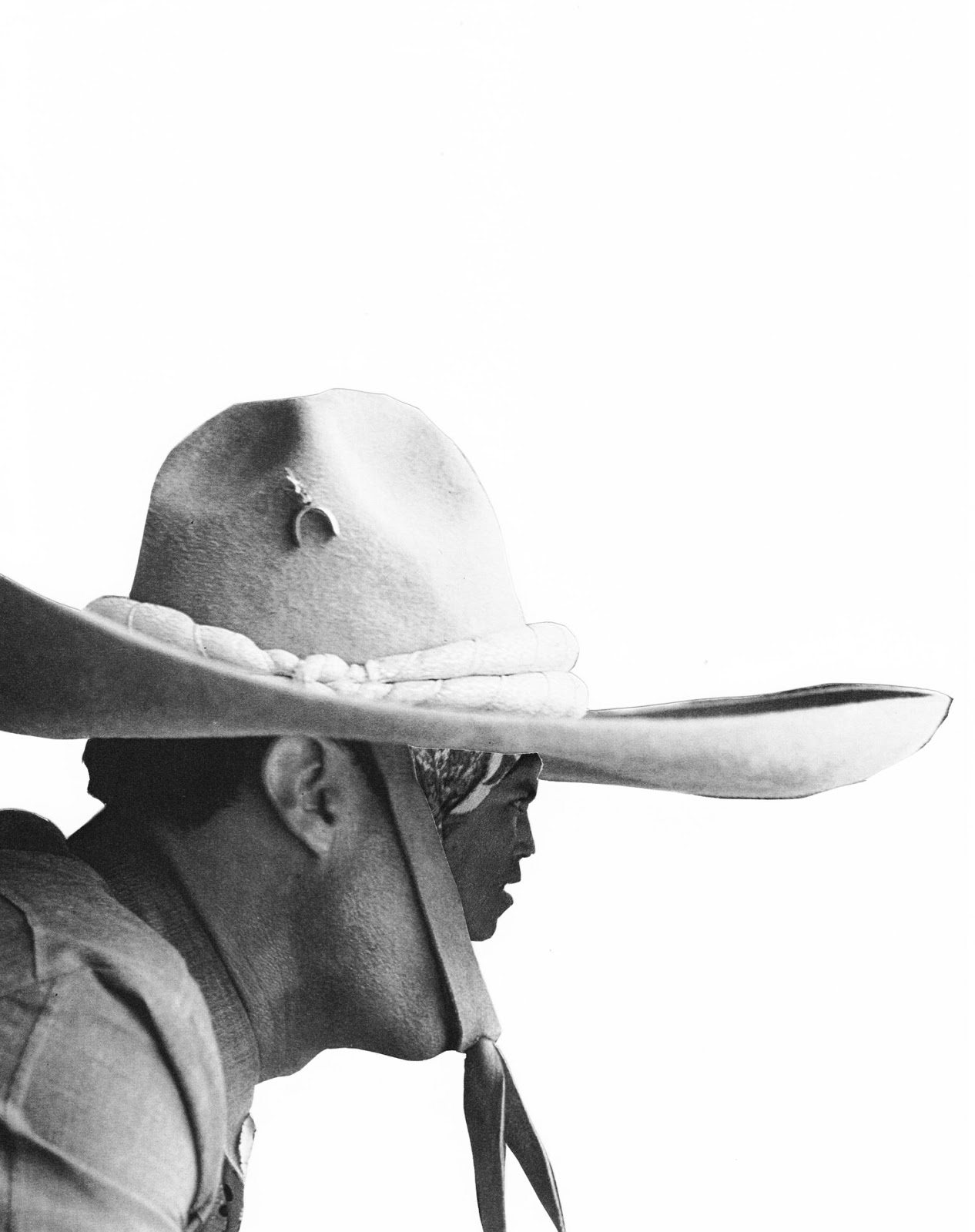 from Confillages by The Dictaphone
NICO
Josiah Steinbrick "Liquid / Devotion & Tongue Street Blue",
Valentina Magaletti & Marlene Ribeiro "Due matte",
Nicolas Cueille et le synthétiseur Yamaha CS1X,
Guilherme Coutinho e o grupo Stalo "ST",
Chronophage "The pig kissed album",
Silvia Tarozzi "Mi specchio e rifletto",
V/A TRUC instruments imaginaires,
Sarah Davachi "Cantus, Descent",
Henry Collins "Prepared rain",
Egisto Macchi "Sud e magia",
DJ Sundae TTT mixtapes,
Taulard "Dans la plaine",
Tachycardie "Sommé-e",
CS + Kreme "Snoopy",
DJ Fusiller mixtapes,
Pale cocoon "ST",
I can I can't "ST",
Other 2020 reliefs: TËNK video platform, great year for french fanzines (Groupie, Fond de Caisse, Ventoline, Psycho Disco…), Radio Discunight, The Chap live at home, Malakoff par Gregory Buchert, Affranchissements par Muriel Pic, Croire aux fauves par Nastassja Martin…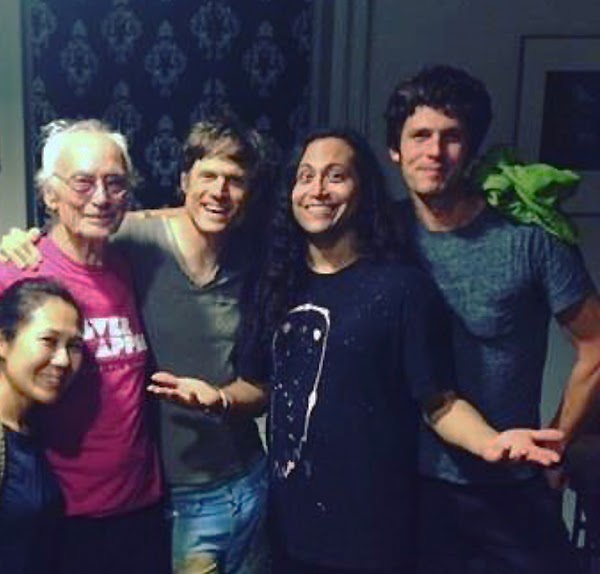 Image: Simeon Coxe (Silver Apples) w/ Deerhoof and Tom Relleen.
♡ photo by Valentina Magaletti
TEA
Music has always been a perfect vehicle to escape from reality. In 2020 that was more relevant to me than ever – A special thank you goes to my family & friends for their support, Trost Records and Julie Tippex – And a very special thought and thank you goes to Tom Relleen. His departure leaves a trench in the lives of so many.
'This playlist is made in memory of you Tom- you are sadly missed'
Listen >> here <<
Tracklist:
"Missin You" by Silver Apples (Magic Theatre Music, UK, 2016)
'Próba ucieczki" by Czesław Niemen (Polskie Nagrania, Poland, 1976)
"Nema Te Pt. 2" by Liberez (Save, UK, 2013)
"Das Feuer" by Holger Hiller (Cherry Red, UK, 1984)
"Gravity" by Phanton Band (SKY, Germany, 1981)
"Intr O Cafenea" by Raze De Soare (Future Nuggets, Romania, 2015)
"Futura Grotesk" by Tomaga (Hands In The Dark, UK, 2014)
Charlotte Moorman's Answering Machine Message (Tape) (part of the Charlotte Moorman Memorial Project, 2009)
"Lets have a Party" by The Psychotik Tanks (Idiot Recs, Germany, 1980)
"The Other Stranger" by Doxa Sinistra (Enfant Terrible, NL, 1985)
"Baader-Meinhof Blues" by Heldon (SouffleContinu, reissue, Heldon ‎– Soutien À La RAF, 1975)
"Shatter" by Golden Teacher (Self-released, UK, 2015)
"Backstroke" by Vanishing Twin (Fire Recs, UK, 2019)
"Ay Ay Ay Ay" by Nora Dean (Boom Shaka Lacka: Treasure Isle Reggae Hits 1968-1974)
"Kalimankou Denkou" by Le Mystère Des Voix Bulgares (Disques Cellier, Bulgaria, 1987)
"Strange Mysterious Sound" by The Spike Drivers (Reprise Recs, US, 1967)
"The Painter" by Bruch feat Anna Pü (Cutsurface/Trost Recs, Austria, 2020)
"Stoned Again" by King Krule (XL Recs, UK, 2020)
"Satisfaction" by Vanessa Worm (Optimo Music, UK, 2020)
"Rock N' Rolla 1959" by Nurse With Wound (UK, 2016)
"Be Thankful For What you Got" by William DeVaughn (Roxbury Recs, US, 1974)
"Sreo Sam Te" by Branko Mataja (Traditional folksongs of YU, 1974)
"Monographic" by The Oscillation (All Time Low / Hands in the Dark Records, 2016)
"Reminder" by Tomek Lamprecht (A.T.L. Records Company, US, 1983)
"Heavenly Guide" by Luca T. Mai (Trost Recs, Austria, 2020)
"Seca" by Lucrecia Dalt (RVNG Intl., US, 2020)
"First Flight" by Autotelia (Rocket Recs, UK, 2020)
"Mary, Mary So Contrary" by CAN (Music Factory, Germany, 1969)
"Cancrizzante in ritmo" by Zanagoria (WahWah Recs, reissue, IT-1972)