(textes en français en bas de page)
CLICK HERE FOR ETIENNE'S NEXT SHOWS
************************************************************
Etienne Jaumet is the name behind the legendary French band Zombie Zombie and The Tribute to La Monte Young (with Spacemen Three's Sonic Boom), to name just few of the bands he's played with. He also played sax with James Holden's live band.
'Night Music", his first CD on Versatile Records (2009) was produced by Carl Craig. "La Visite", his second album was out in 2014.
In October 2018 Etienne put out a new album on Versatile Records: "8 Regards Obliques" – play it here.
For years Etienne Jaumet wanted to record an album of jazz covers. Now is the time with « Huit Regards Obliques », his third solo album to appear on his label Versatile records.
Jazz requires a freedom of play, interpretation and improvisation that suits the way Etienne works, his playful approach to music. The pieces were quickly recorded, to keep the necessary mood from the beginning, without the laborious work on the composition. Spontaneity is one of the key to Jaumet's music, as seen in his concerts, where he leaves much room for improvisation.
The record was recorded in the Versatile studio in Paris, in less than 3 weeks with a fairly basic reduced set up (TR 808, synthesizers, vocals and of course the alto saxophone – more present than on his previous albums).
As for mixing the album, Etienne has again asked a musician : I: Cube, an angular figure of the label Versatile. I : Cube immediately understood that it was necessary to keep the spontaneity and not to over-produce the pieces or to edit too much. He knew how to bring a power in the sound and the frequencies.
From Sun Ra (Nuclear war) to Miles Davis (Shhh / Peaceful), from Theme from a symphony by Ornette Coleman to Caravan (already covered by so many jazzmen) Etienne had fun revisiting and paying homage to his peers. He is offering only one personal composition (Ma révélation mystique).
At a time when jazz is reborn (with all the new English but also American scene, with Kamasi Washington as a spearhead) here is the humble participation of Jaumet in this revival.
Paris Release Party was in November 2018 at jazz club Le New Morning with guest star Thomas de Pourquery – watch a video of the show:
Etienne Jaumet 27/11/18 Paris, New Morning – feat. Thomas de Pourquery from NO MORE RETURN on Vimeo.
February 2021: Etienne and Fabrizio Rat (Le Cabaret Contemporain) collaborated for an album on Bureau B, out in March 2022. Watch their first TV show here. And here is their first video:
October 2021: Legowelt & Etienne Jaumet played Manu Dibango's music at Le Théâtre du Châtelet, Paris for the Variations serie. Watch it here.
November 2021: A new EP with Laurent Bardainne on Heavenly Sweetness label. Streaming here.
June 2019: Gilbert Artman (bass clarinet, drums, synths), one of the great names of the French underground of the 70s with Lard Free and Urban Sax has recenlty recorded an album with Etienne Jaumet (a member of Zombie Zombie and a solo recording artist) on keyboards and sax. The album is out on B-Sides Records in September 2019.
Artman and Jaumet played their first show together, in a secret place in Paris called "Les Concerts dans les Jardins de Simone" for a very happy few:
Etienne Jaumet & Gilbert Artman 15/06/19 Paris, Les concerts dans le jardin de Simone #3 from NO MORE RETURN on Vimeo.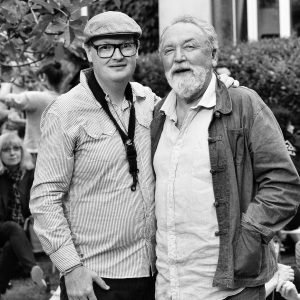 Photo by Philippe Lebruman.
More videos:
MORE ETIENNE:
• Etienne is also de DJ. Check him at BOILER ROOM:

• Etienne had a special installation in collaboration with visual artist Felicie d'Estienne d'Orves called Satori. Satori est réalisé avec l'aide à la production d'Arcadi Ile-de-France.

The project features Etienne Jaumet, Sonic Boom electronic musician from London who played with Spacemen 3, Spectrum and E.A.R. (Experimental Audio Research. Both artists wanted to collaborate for some time. They are joined by Céline Wadier, a French artist singing in Indian Classical music style. Etienne and Sonic play analog synths in a drone way.  First album in Fire Records, June 2018. Booking: contact Pascal
************************************************************
PRESS:
RUBIN STEINER: Etienne Jaumet fait partie de nos musiciens chouchous et en plus il représente (lui aussi) l'idée que nous nous faisons de Super Flux, à savoir un mélange de musiques singulières, chercheuses et libres, et de musiciens dont les travaux et les parcours incitent à la curiosité et à la découverte. En ce sens, le travail d'Etienne Jaumet, à l'instar des connexions de Ninos Du Brasil avec l'art contemporain ou la musique expérimentale, est un livre ouvert sur de merveilleux territoires inconnus à explorer. D'abord Zombie Zombie et la remise en orbite du krautrock et des frissons de Carpenter, et puis son disque avec Richard Pinhas, sa révérence envers le free-jazz et le free-rock français des 70's, sa passion pour la science fiction, la musique contemporaine, l'improvisation, sa collaboration avec la plasticienne Felicie D'Estienne d'Orves pour Satori, son saxophone avec Holden en live, et je ne parle pas de ses anciens groupes, ni de tous ceux avec qui il a joué. Des passerelles entre les genres, entre les gens. Et malgré toutes ces choses, le temps d'enregistrer ce nouvel album solo, qu'on vient de recevoir et qui risque d'être un de nos disques de chevet de 2015. La Visite, c'est son nom, commence en terrain connu : on « voit » Etienne debout au milieu de ses nombreux synthés analogiques et de sa fidèle TR808 (une boîte à rythme dont il a réussi à s'approprier le son pourtant ultra référencé), programmant en direct des séquences et des arpegios, cette façon de jouer et de composer bien à lui, en direct, en impro quasi, on imagine. La magie opère immédiatement, mais le son n'est plus celui de Night Music, son premier album magnifiquement mixé comme de la techno par Carl Craig. Les deux premiers titres, Metallik Cage et La Visite dressent un décor nouveau. Un décor pop, voire jazz et… chanté ! La fascination d'Etienne pour les grandes heures space et free des années 70 prend ici une forme d'hommage assumé, humble et bienveillant, directement connecté à l'Actuel de Jean-François Bizot, quand la musique alors vrillait autant les corps que les cerveaux. Comme une histoire intime de sensations lointaines. Etienne est né en 1970 et sa musique déroule un fil d'éther jusqu'à aujourd'hui, un voyage. Un voyage et un partage, les deux choses indissociables à sa musique qui raconte toujours son histoire dans l'histoire, et nous emmène bien loin dans l'espace et le temps, même si nos pieds continuent de danser sur la terre ferme d'un club qu'on ne voit pas derrière nos paupières fermées."
ETIENNE JAUMET SUR TOUS LES FRONTS, GONZAI, Mars 2022
************************************************************

Since "Night Music", Etienne has been recording, playing or remixing, all over the world, solo and also with Zombie Zombie , (including several film soundtracks and cinemixes),  Emmanuelle Parrenin , Richard Pinhas , Turzi, The Big Cruch Theory, Alan Howarth , Sonny Simmons , Versatile Noise Troopers (Gilb'R, I:Cube, Joakim & Etienne Jaumet), Danton Eeprom, Ilhan Ersahin, François and The Atlas Mountains, Luke Abbott, Discodeine, ARP, Man & Man, Yuksek, Gianluca Petrella, Cosmic Control, Le Cabaret Contemporain (The John Cage Project), Gilbert Artman & Philippe Bolliet, Part Company and even – wait for it… Red Hot Chili Peppers!! He plays sax with the James Holden band.
************************************************************
Contact booking: pascal@julietippex.com
Etienne is available for / Etienne est dispo pour:
– live solo shows
– live shows with Fabrizio Rat
– live shows with Gilbert Artman
– Tribute to La Monte Young with Sonic Boom & Céline Wadier
– DJ sets
************************************************************************************************************************ 
VIDEOS :
8 Regards Obliques Live, October 2018:
Live at Baleapop 2017:

************************************************************

DISCOGRAPHY: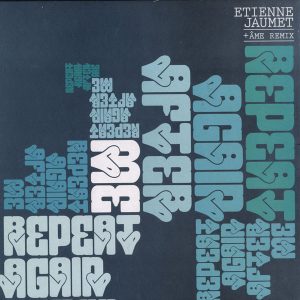 "Repeat after me" (EP / 2 tracks)
Versatile Records, 2007 – VER054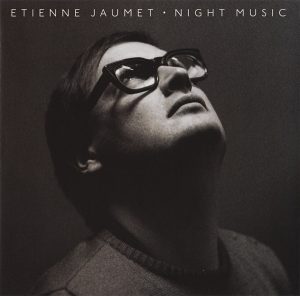 "Night Music" (LP / CD)
Versatile Records, 2009 – VERLP021 VERCD021. Produced by Carl Craig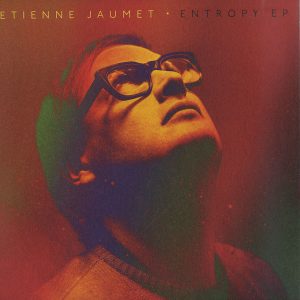 "Entropy" (EP)
Versatile Records, 2009 – VER064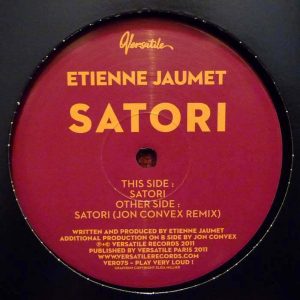 "Satori" (EP)
Versatile Records, 2011 – VER 075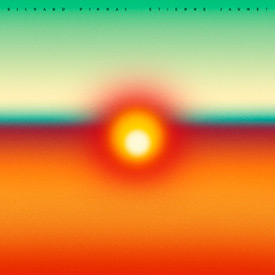 Richard Pinhas/Etienne Jaumet  – "Vents Solaires" (EP)
Versatile Records 2013 – VER 087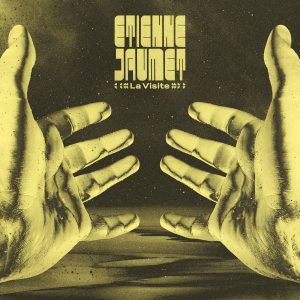 "La Visite" CD/LP
Versatile Records 2014 – VERCD029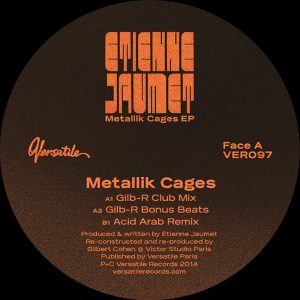 "Metallik Cages" Gilb-R Club Mix, Gilb-R Bonus Beats, Acid Arab Remix – Maxi
Versatile Records 2014 – VERCD097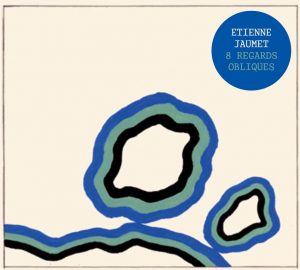 "Huit Regards Obliques", Versatile, Octobre 2018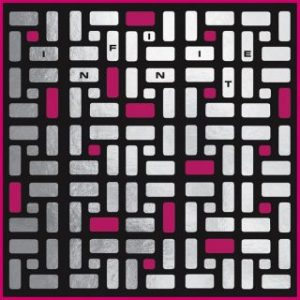 Infinite Music / Tribute To La Monte Young (Fire Records, 2018) feat. Etienne, Sonic Boom & Celinn Wadier.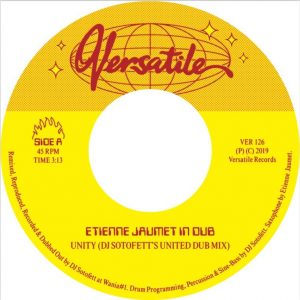 A serie of two 7 inches with dubs versions of Etienne's latest album,8 regards obliques – June 2019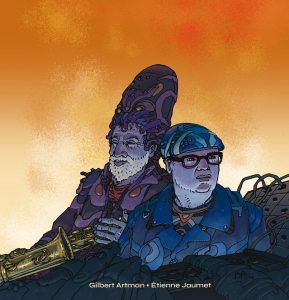 Gilbert Artman & Etienne Jaumet (October 2019, Besides Records)
Also appears with Gilbert Artman and Philippe Bolliet playing "Zomlard" for the album "Veterans of the French Underground Meet la Jeune-Garde" (various artists, Les Zut-O-Pistes, 2011)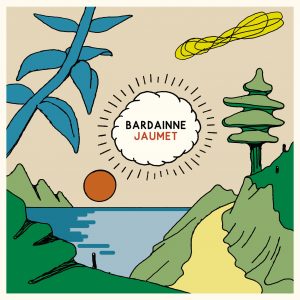 Bardainne Jaumet, (Heavenly Records, November 2021)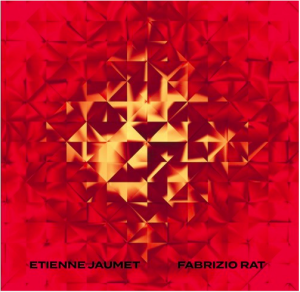 Etienne Jaumet Fabrizio Rat (Bureau B, March 2022)
************************************************************

PRESS:
Enfin du vrai jazz 3.0 ? Yeah, bébé ! Point Break
Deux objets quittent rarement Etienne Jaumet. Son béret – ou un chapeau parfois – et son saxophone, un instrument qui l'a toujours accompagné malgré la myriade d' expériences sonores auquel il s'est frotté. Ancien de The Married Monk, tête pensante du toujours actif trio Zombie Zombie, Jaumet mène bel et bien une carrière solo depuis des années lorsqu'il ne tient pas, aussi, le saxo dans le dernier orchestre psychédélique de James Holden. Alors, lorsqu'il décide de se confronter au jazz monumental dans son nouveau disque Huit Regards Obliques, c'est à travers une relecture géniale et cinglée de grands standards qu'il dévoile, à force de synthés et de TR-808, son amour singulier pour la note bleue. FIP
Le prophète (ou martien, c'est selon) Étienne Jaumet a débarqué sur Terre ! Saxophoniste, producteur et membre notamment du très bon groupe d'électronique Zombie Zombie, il rafraîchit la bonne parole et prouve qu'on peut encore repousser les frontières du style. Captivant. Le Point
Tantôt downtempo, tantôt psychédélique. Hipnotisant. Trax
L'objet non identifié vise à rendre hommage aux Parrains du jazz, mais de travers. Et c'est beaucoup moins louche qu'il n'y paraît. Gonzai
Du cuivre et de la techno, du jazz électrique et du synthé Odyssey ARP. C'est beau à en crever. Sourdoreille
Equipé de ses habituels synthés, boîte à rythmes et saxophone fêlé, Jaumet fait donc à peu près autre chose, d'à la fois oblique et simplifié, qui fait tour à tour penser à Fela, à la techno de Detroit et, tout de même, à un avatar de jazz cosmique. Libération
Au-delà de ses noms qui ronflent, et bien au-delà d'un renouveau jazz qu'on nous vend un peu partout, il faudra voir dans ce disque une manière pour Etienne Jaumet de donner sa lecture de cette liberté inhérente au genre, mais également d'apporter une nouvelle pierre à l'édifice cosmique qu'il bâtit inlassablement. Goûte mes disques
One of the finest recent albums of its kosmische kind
In the grand tradition of the proggy excess that was rife 30-or-so years ago, For Falling Asleep – the first track of the five on this album – lasts 20 minutes and 25 seconds. It builds, almost imperceptibly, into a repetitious exploration of space that's worthy of synth masters like Steve Hillage or German trance-rock icons Ash Ra Tempel. Even the jazz sax that arrives about halfway through reveals itself tastefully, and when it winds down for a final few minutes of deep space drone mixed with delicate harp (played by Emmanuelle Parrenin, a French folk singer who could be considered that nation's answer to Vashti Bunyan), you feel like you've been spirited away to a peculiar but idyllic dimension.
While the remainder of the disc features slightly more bite-sized numbers, the general commitment to lush, nocturnal machine music remains in place throughout. Jaumet has been aided here by Carl Craig, one of the most important figures in Detroit techno and whose aesthetic has tended more towards the spacious and intellectual end of the genre, rather than its harsh and pounding side. His role was that of mixer and producer, so we the listeners can only speculate on precisely what effect his handiwork had – certainly, though, Night Music is a sonic triumph, each drum machine thump and vintage sequencer sounding like they don't have a hair out of place. It is one of the finest examples of the revival of the 'kosmische' micro-genre of recent times, up there with Lindstrøm's acclaimed 2008 album Where You Go I Go Too. BBC
A revelation, and a fine one at that
If only Etienne Jaumet had been around when Ridley Scott was looking for a musical arranger for Blade Runner. At a whopping 20 minutes, Night Music's opener "For Falling Asleep" conjures an image of a forbidding metallic metropolis, basked in neon while something sinister effervesces and billows out like steam from the city's manholes. Apart from the synths gurgling beneath a mist of Middle Eastern influence, there's a forlorn sax, played by Jaumet himself, that provides the key brushstroke to a neo-noir sound epic. However, it wouldn't do for Jaumet, known as one-half of Parisian dance duo Zombie Zombie, to sound like a dead ringer of Vangelis. Rather than inflate "For Falling Asleep" with the kind of wounded romanticism of the Greek composer's "Damask Rose", say, Jaumet has cogitated the idea of staring into the abyss with what sounds like the kind of high-pitched vocal tremors that accompanied the ape scene in 2001: A Space Odyssey . Still, buried in this haunting landscape is the flickering ember of Emmanuelle Parrenin's harp, a touch at once diaphanous and sullen.
"For Falling Asleep" sounds as much like Brian Eno and Silver Apples as it does Pharoah Sanders. And even though it resembles little of what Jaumet has done before, it is everything you'd expect this unshakeable analogue enthusiast, who considers his TR-808 and RE-201 close companions, to do. Jaumet's affection for the '70s, something evident from Zombie Zombie's krautrock-specked disco electro, extends to his making "For Falling Asleep" an entire A side of Night Music, with the remaining four tracks on the flipside. Still, with the help of unlikely collaborator Carl Craig, a Detroit producer, Night Music sounds as unified as a clutch of consecutive scenes of a movie.
As "For Falling Asleep" suggests, the album is hardly nightclub material. Jaumet's Teutonic disco underpinnings are limited to "Mental Vortex" and "Entropy". But with both tracks' Steve Reich-inspired monotony comes a sizeable coat of Teflon. By contrast, "Through the Strata" champions the brooding Arabic-inflected mien of the album opener. With its faint echoes of a sullen Al'meh, "Through the Strata" sounds like a makeshift Moroccan bazaar set up within a manufacturing plant. It could be a potent symbol of the emasculation of an ancient culture for a contemporary one or the dogged persistence of the former in spite of the hegemony of the latter. If instrumental music is capable of strong narrative, then here is some irrevocable proof.
"At the Crack of Dawn", meanwhile, sounds like the sonic version of retrofitting in terms of the way it summons an image of an Arabic cityscape inhabited by creatures that travel by Seeder Ramships. Here, layers of filtered saxophone, assuming the place of a mjwez or Algerian mizwid, strain over the steady march of droning synths and a sprinkling of celestial effects. The track's repetitive though surprisingly untiring nature—one motif is recycled over and again for its near-five minute duration—suggests a meditative quality not unlike an Islamic call to prayer. It is this kind of subtlety of mood, wedded to vivid evocation, that furnishes Night Music with a sophistication very much absent from Zombie Zombie's industrial proto-electronica.
Night Music is something that you would expect to be a side project given that Zombie Zombie is still very much on the go. Yet it gives some critics, notably Johnny Dee of The Guardian, some pause when thinking that all musical tangents are somehow cursed, being self-indulgent at their best and mere flotsam at their worst. For Night Music is a revelation, and a fine one at that. Estella Hung, http://www.popmatters.com
Extract from an interview with Inbox byLulu McAllister:
XLR8R's Inbox touches base with jovial French tech-house producer Etienne Jaumet, who has just come back from sharing the deck with Dirty Soundsystem on a Cosmic Cruise around an artificial lake in Paris. Jaumet gushes about Carl Craig, compares himself to crayon colors, eats too fast… Jaumet's Night Music is out now on Domino.
XLR8R: What's the weirdest story you have ever heard about yourself?
Etienne Jaumet: People always imagine that I need to take drugs all day long to make my music… hahahaha!
Does the mood you're in effect the music you choose to play, or does the music you hear effect the mood you're in?
I don't control myself very well, and don't think too much. I don't have an analytic approach to music; I just love to lose myself in the sensations and the emotions given by the music. The music feeds me.
What was your favorite song when you were 15?
"10:15 Saturday Night" by The Cure.
If you could spend an hour in any city right now, which would you choose?
Benares, India.
How would you describe your sense of style?
Old-fashioned modernist! Or post-traditionalist, if you prefer.
What was it like working with Carl Craig?
He don't need anybody! He only does what he wants to. He knew so well the music and the sound! He's a master!
What did you always get in trouble for when you were little?
Eating too fast. It's still the same.
Which other artist would you like to work with next?
Brian Eno.


© Caroline Andrieu – www.untitled-07.com

BIO EN FRANCAIS:
ETIENNE JAUMET a commencé sa carrière de musicien dans les années 90 avec Flop et toute l'équipe des Disques Bien et le groupe Married Monk. Mais c'est en devenant "l'homme aux synthés analogiques" de Zombie Zombie qu'il se révèle. Avec Cosmic Neman (également batteur de Herman Dune), Zombie Zombie sort deux albums influencés autant par le kraut-rock experimental des années 70s que l'avant-garde newyorkaise à la Suicide et enchaine des dizaines de concerts dans le monde; Rough Trade nomme leur "A Land for Renegades" disque de l'année.
Le premier album solo d'Etienne, "Night Music", (Versatile 2009), est mixé par Carl Craig et apporte à Etienne la consécration. Etienne a déjà mis en transe des dizaines de scènes européennes de Cork à Riga.
Depuis "Night Music", Etienne a enregistré, joué ou remixé en solo ou avec Zombie Zombie , (ainsi que leur cinemix Potemkine) , Emmanuelle Parrenin , Richard Pinhas , Turzi, The Big Cruch Theory, Alan Howarth , Sonny Simmons , Versatile Noise Troopers (Gilb'R, I:Cube, Joakim & Etienne Jaumet), Danton Eeprom, Ilhan Ersahin, François and The Atlas Mountains, Luke Abbott, Discodeine, ARP, Man & Man, Yuksek, Gianluca Petrella, Cosmic Control, Le Cabaret Contemporain… Il est le saxophoniste de James Holden.
VERSATILE ANNONCE "8 REGARDS OBLIQUES" LE NOUVEL ALBUM SOLO D'ETIENNE JAUMET, SORTIE 26 OCTOBRE 2018
Voici un moment que l'idée de faire un disque de reprises de jazz trottait dans la tête d'Etienne Jaumet. c'est aujourd'hui chose faite avec ces Huit regards obliques, son 3ème album solo à paraitre sur son label Versatile records.
Le jazz requiert une liberté de jeu, d'interprétation et d'improvisation qui sied bien à sa manière de travailler ainsi qu'à son approche ludique de la musique. Les morceaux furent rapidement enregistrés. il fallait simplement que l'ambiance soit là dés le début sans ce travail laborieux sur la composition. La spontanéité est une des caractéristiques de la musique de Jaumet, on la retrouve également dans ses concerts, où il laisse une grande place à l'improvisation. Le disque a donc été enregistré au studio Versatile en moins de 3 semaines avec un set up réduit assez basique (TR 808, synthétiseurs,voix et bien sûr le saxophone qui est beaucoup plus présent que sur ses albums précédents). Pour le mix, Etienne a encore fait appel à un musicien en la personne d'I:Cube, figure angulaire du label Versatile. Celui ci a tout de suite compris qu'il fallait garder le côté spontané et ne pas sur-produire les morceaux ni trop les éditer. Il a su apporter une puissance dans le son et les fréquences.
De Sun Ra (Nuclear war) à Miles Davis(Shhh / Peacefull), de Theme from a symphony d'Ornette Coleman à Caravan (déjà repris par tant de jazzmen) Etienne s'est amusé à revisiter et rendre hommage à ses pairs. il ne s'est autorisé qu'une seule composition personnelle (Ma révélation mystique).
À l'heure où le jazz renait à nouveau un peu partout (ndlr toute la nouvelle scène anglaise, mais aussi américaine avec Kamasi Washington en fer de lance) voici l'humble participation de Jaumet à ce renouveau.
Dans la foulée des aventures cosmiques made in France signées Joakim, Turzi ou Krikor, on recense également celles d'Étienne Jaumet, moitié du duo électro-krautrock Zombie Zombie, qui ose un album-concept classieux et personnel pour son premier effort solo. L'illuminé y exprime toute sa tendresse (voire son fétichisme) pour la poésie naïve et les échafaudages alambiqués des sorciers électroniques allemands des années 70 tels que Klaus Schulze ou Manuel Göttsching. Comme pour coller à la tradition des albums planants de l'époque, Night Music s'ouvre sur "For Falling Asleep", une pièce de vingt minutes qui entremêle volutes analogiques, chœurs façon Gorecki pour 2001, Odyssée de l'espace et strates d'échos à la Terry Riley, avant de s'éteindre sur quelques frôlements de harpe. En face B, Jaumet enchaîne une série de vignettes tout aussi crépusculaires et hypnotiques, dont la sublime "At The Crack Of Dawn" sur laquelle il couche son saxophone pour le plus bel effet. Produit très adéquatement par Carl Craig, Night Music est une œuvre d'esthète, sincère et intimiste, rétro mais contemporaine, qui n'est pas destinée à briller de mille feux dans l'instant mais à durer dans le temps. (Thomas Corlin – Tsugi)